SISU Foundation Program
Entry to Higher Education in Myanmar is severely restricted for the poor and disadvantaged.
Through its vocational training courses, SISU has found several trainees who clearly have both the ability and aptitude to succeed in Higher Education. All that is missing is the financial support and bridging training to get them to an even playing field with other Higher Education applicants.
In response, the SISU Foundation program has been launched. This new program aims to bridge the gap between Myanmar Matriculation and International Higher Education Institutions.
With the generous support of our donors Ayala and Yoma Bank, 22 trainees have registered for the program and over the next year will study for the Internationally accredited Certificate in Business Studies.
People with Disabilities
Research undertaken in 2019 reported there are nearly 6 million people with disabilities[1] in Myanmar. People with disabilities find it difficult to access health care, education, and employment opportunities.
SISU is ensuring its training programs are accessible to people with disabilities. Engagement with local partners is key to this understanding and SISU is working with the Shwe Min That Foundation, Purple Lotus, MNAB and other local organisations to help us develop our approach and improve the effectiveness and inclusiveness of our training programs.
[1] https://www.unfpa.org/news/dream-achieve-making-myanmar-more-disability-inclusive
SISU and Pun Hlaing Hospitals unite to Empower Vulnerable Youths
Back in June we announced our partnership with Pun Hlaing Hospitals (PHH), aimed at providing a transformative 12-month Health Care Aide training program for vulnerable youths from Hlaing Thar Yar.
We are pleased to share that after four months of comprehensive training at SISU's Vocational Training Academy, our trainees are now ready to embark on the next phase of their training. Starting this week, the trainees will begin their eight-month internship in a clinical environment at PHH, where they will receive additional guidance and support from medical specialists. We wish them all the very best at this exciting time.
Graduation Time
This month, our UNDP and Carlsberg trainees are graduating. It does not feel all that long ago since we first welcomed them to the SISU Academy. Now they have completed their training and internships in Food and Beverages, Entry Level Office and Hospitality as well as SISU's core wrap around support training. They are now ready to take the next step. Their hard work and determination have paid off. We would like to thank Coca Cola Pinya Myanmar for providing the refreshments and ArtVision Production for supporting the photography for the event.
Please join with us in wishing them every success and remember to get in touch if you would like to hire a graduate!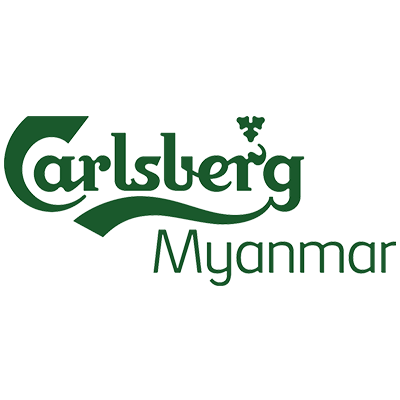 BREAST CANCER AWARENESS MONTH
Breast Cancer Awareness Month, held in October every year, aims to promote screening, self awareness and prevention of the disease, which affects both women and men.
To mark the occasion, SISU's trainees created a range of products in PINK to raise funds for our humanitarian relief program. Whilst our Health Care trainers delivered a series of awareness sessions to all of our trainees.
Entrepreneur of the Month
Introducing Padauk trainee Thaung Htoo Zaw. He has fully taken on board our entrepreneur and small business lessons by using the skills he has learned at SISU to make his own range of soy wax orange fragranced candles. We are very proud.
About Us
Established in 2016, Step-in Step-up (SISU) is a not-for-profit company based in Myanmar. We deliver tailored livelihood training courses (3-12 months) to local youths.
Keep connected with us!
Each month we will be updating you with all of our latest news, success stories and exciting new ventures. We hope you will join us on this journey as we continue to change the lives of our trainees.