This month our "Top Recruiter" is MFFT
Thank you MFFT for your continued support and well done to ALL of our graduates who have been successful in finding jobs this month.
Guess who has a birthday coming up?
On the 12th of November 2021, SISU opened the doors to its new vocational training academy at the former Dulwich College Campus.
SISU started out life in our Founder's home with a small group of local youths learning how to be domestic helpers.
Now in our 6th year of operating, we will be celebrating this birthday with the employment of our 600th trainee!
Class of August 2022 – 'On-the-job' trainees
The SISU curricula offers a wide range of vocational training courses and different learning styles.
Our 'on-the-job' trainees learn through observation and hands on practise using the processes, tools or machinery needed for the job.
The current group of 54 trainees have specialised in Housekeeping (hotel and home), F&B (kitchen and waiter) and Maintenance. All will also have completed our compulsory introduction courses in English language, basic computer skills and well being.
'Entry Level Office' trainees
Our entry level office trainees have been busy in the classroom learning the basics of office life and the key skills and tools needed to succeed. They have been developing their practical skills and learning how to interact with customers in our custom built simulated Call Centre, Retail, Bank and Customer Service Office working environment.
The trainees will be available for interview from mid November.
Contact us now to book an interview.
Launched in collaboration with SISU, MECA Hospitality is a new initiative developed to train Myanmar youths to an international standard in the roles of Housekeeper, Receptionist, Personal Assistant and Butler. The project is the vision of Boris Granges, (Founder of Le Planteur restaurant) and is named in memory of his work partner, Michel Meca.
Starting with a class of 20 trainees the course will run for 6 months initially and will operate from SISU's flagship Academy in Hlaing Thar Yar.
We wish them every success.
Events
This month our Hospitality trainees were given the opportunity to get some real life experience. Firstly, working alongside a local chef as well as celebrity chef, U Sharky, the SISU Hospitality team hosted the Yoma Finance department's four day event.
Next, the team were engaged to serve on the luxury Sanctuary Ananda sunset cruise.
Step Forward
SISU is unique in that we work closely with our partners to source jobs for our trainees. With our growing network of social impact partners / employers we are committed to enabling trainees to be directly placed into meaningful jobs.
SISU Step Forward offers a one to one service to our partners creating a self-sustaining ECO system and a demand based approach.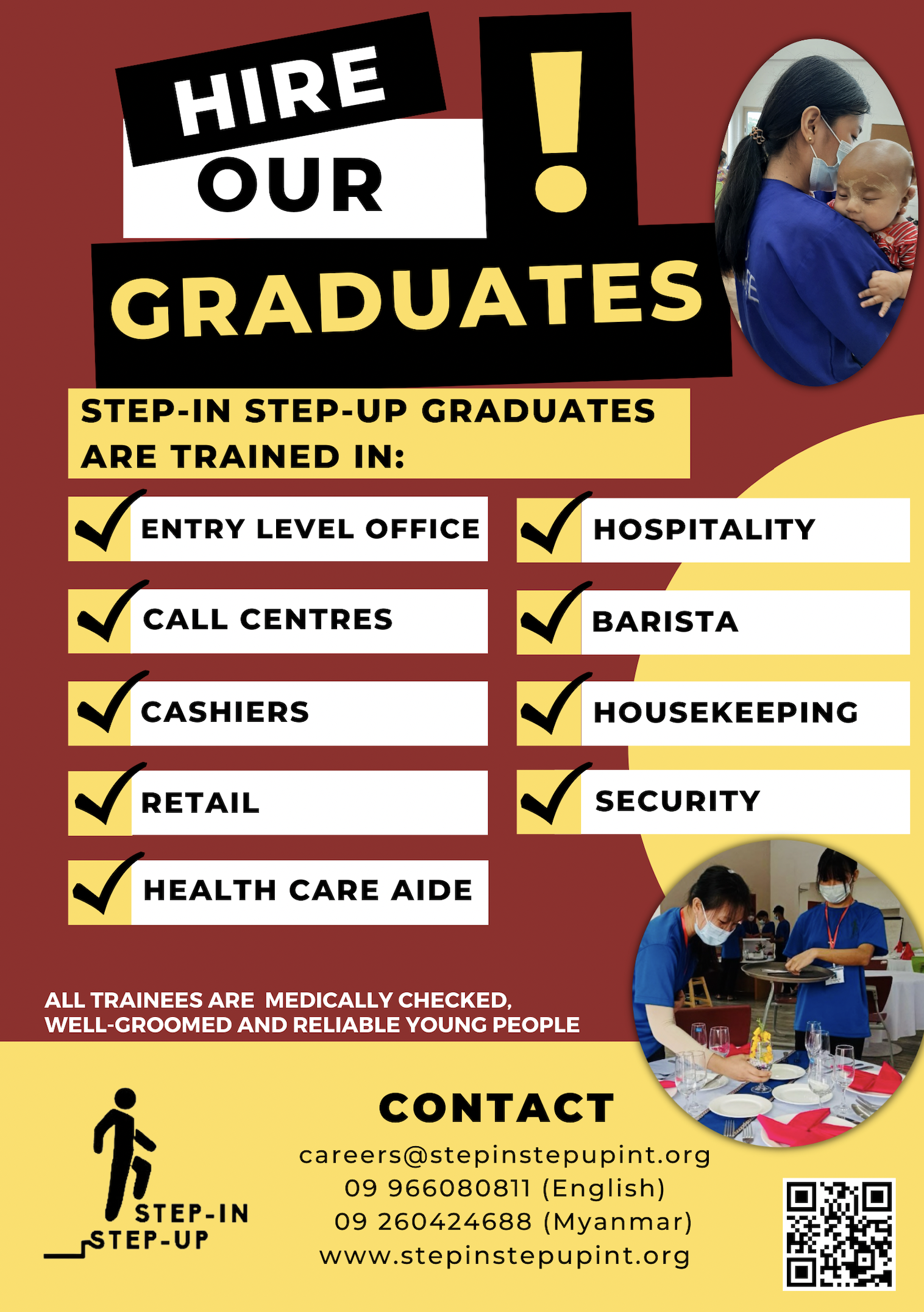 Humanitarian Relief
Every week a team of trainee volunteers travel to a rubbish dump in Yangon. They prepare hot nutritious meals for the children living on the dump. Your donations make this possible. Thank you!
About Us
Established in 2016, Step-in Step-up (SISU) is a not-for-profit company based in Myanmar. We deliver tailored livelihood training courses (3-12 months) to local youths.
Social Impact Partners
A special thank you this month to BFT, Bukit Timah, Singapore for donating over 100kg of clothing for those in need in Yangon.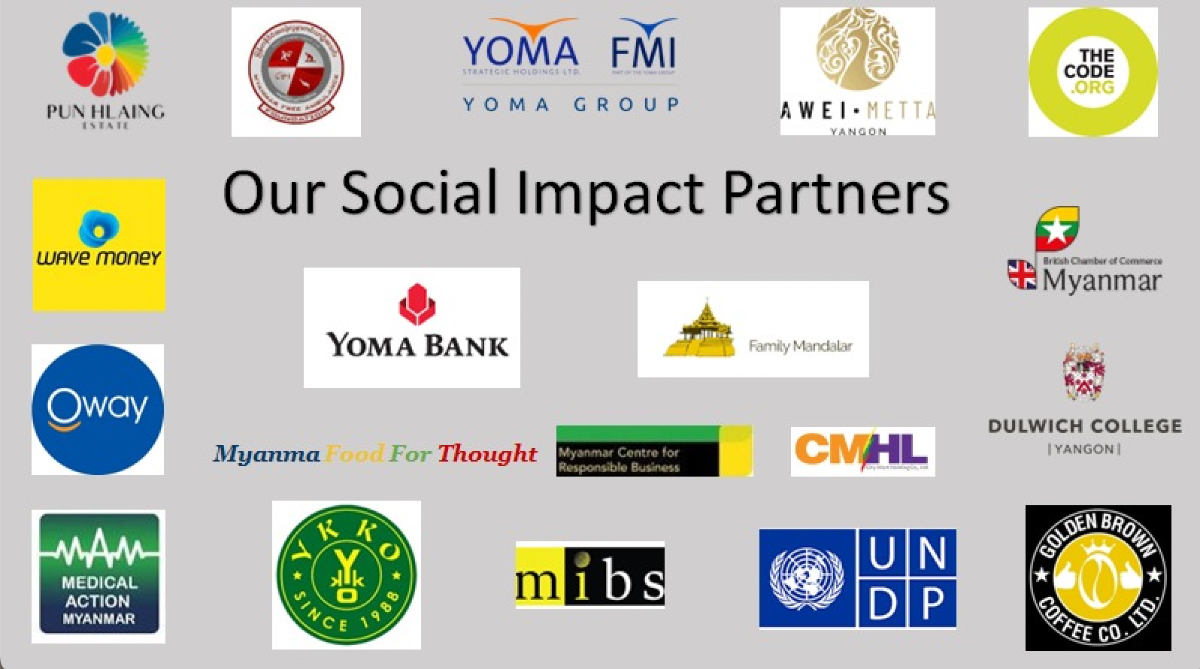 Keep connected with us!
Each month we will be updating you with all of our latest news, success stories and exciting new ventures. We hope you will join us on this journey as we continue to change the lives of our trainees.