This Month our Top Recruiter is Star City
Thank you to Star City for supporting SISU and offering our graduates jobs. Well done to ALL of our graduates who have been successful in finding jobs over this period.
We are delighted to welcome BESTSELLER FOUNDATION as our new Social Impact Business Partner. We will be working with BESTSELLER over the coming months to launch a new class of SISU Vocational trainees.
2023 Recruits
With assessments over, our trainees are starting to think about what's next? Over the coming weeks the trainees will complete their job preparation training modules and will attend a series of careers fairs with local businesses to discuss job opportunities.
A big Thank You to Sandra, Sales Director for Pun Hlaing Estate and Star City, for sharing the different types of roles and opportunities available to our trainees.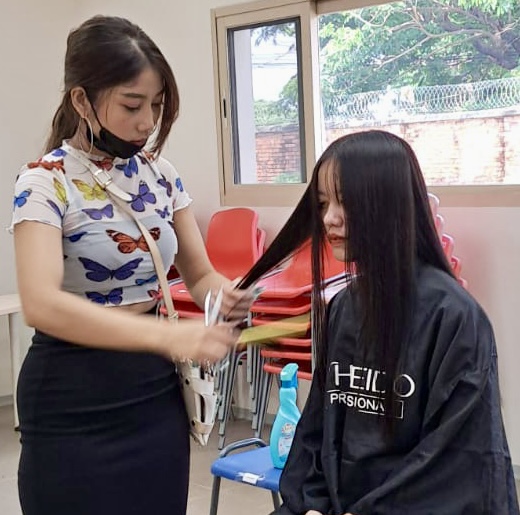 Special thanks goes to Shunji Matsuro Hair Salon who visited SISU this week and helped prepare those trainees going for job interviews.
ALOW – Progress
Alternative Livelihood Opportunities for Women
This month we saw the first group of ALOW trainees starting their 'on-the-job' training with Mitsubishi Motors in Yangon. Over the next coming weeks the trainees will be taught:
basic car maintenance
aftersales customer servicing and
warehouse control
Meanwhile, our trainee Security guards progressed from the classroom to the real world working on the Pun Hlaing Estate.
I passed the university entrance exam in the 2019-2020 academic year. Then the Covid-19 epidemic hit our country hard. Because of this I wasn't able to attend the university. After that, the opportunity to go to school became even more difficult because of the political situation of the leaders in the country. I didn't know what to do with my career life. I heard about Step-in Step-up (SISU), and became very interested in attending the training. I believed that this training would help my career life. That belief came true. SISU helped me find my way up in life. It gave me motivation. I'm thankful to SISU's founder and teachers. When I joined SISU, I felt less than my other friends, because they were more talented than me. But SISU always supported me and encouraged me not to give up. I am forever grateful to SISU, the great course and the teachers.
After the training, through SISU, I started my first job as an associate in the HR department of YOMA Bank. The people at YOMA Bank believed in my ability, and always supported me, just like the teachers from SISU, they gave me motivation and challenged me. Now, I have started on the path of success in my life!
I am very grateful to all my supporters, SISU, Founder Mrs. Jackie, Tr. Monica, and all the other teachers. I would also like to thank all the people who deserve to be thanked for helping young people like me. And I would like to thank my team at Yoma Bank for believing in me.
GAP Kids
Having now completed Saturday morning school, this month saw many of our GAP Kids return. It is great to see the Academy come alive every Saturday morning and our older trainees from other programs supporting and teaching new skills to the Kids.
Humanitarian Relief
Our trainees are able to consolidate their learning through giving back to the community via our humanitarian relief projects. This month our Health Care Aide trainees completed health and BMI assessments to the children living on the dump site in Yangon.
They then worked with the local mothers and babies from the surrounding villages offering Health Care advice and support.
Remember, you can help SISU and its trainees to carry on delivering much needed care and support to the local communities by clicking the donate button.
SISU Merchandise
You can place your orders here for the range of SISU homeware products crafted by our Padauk trainees.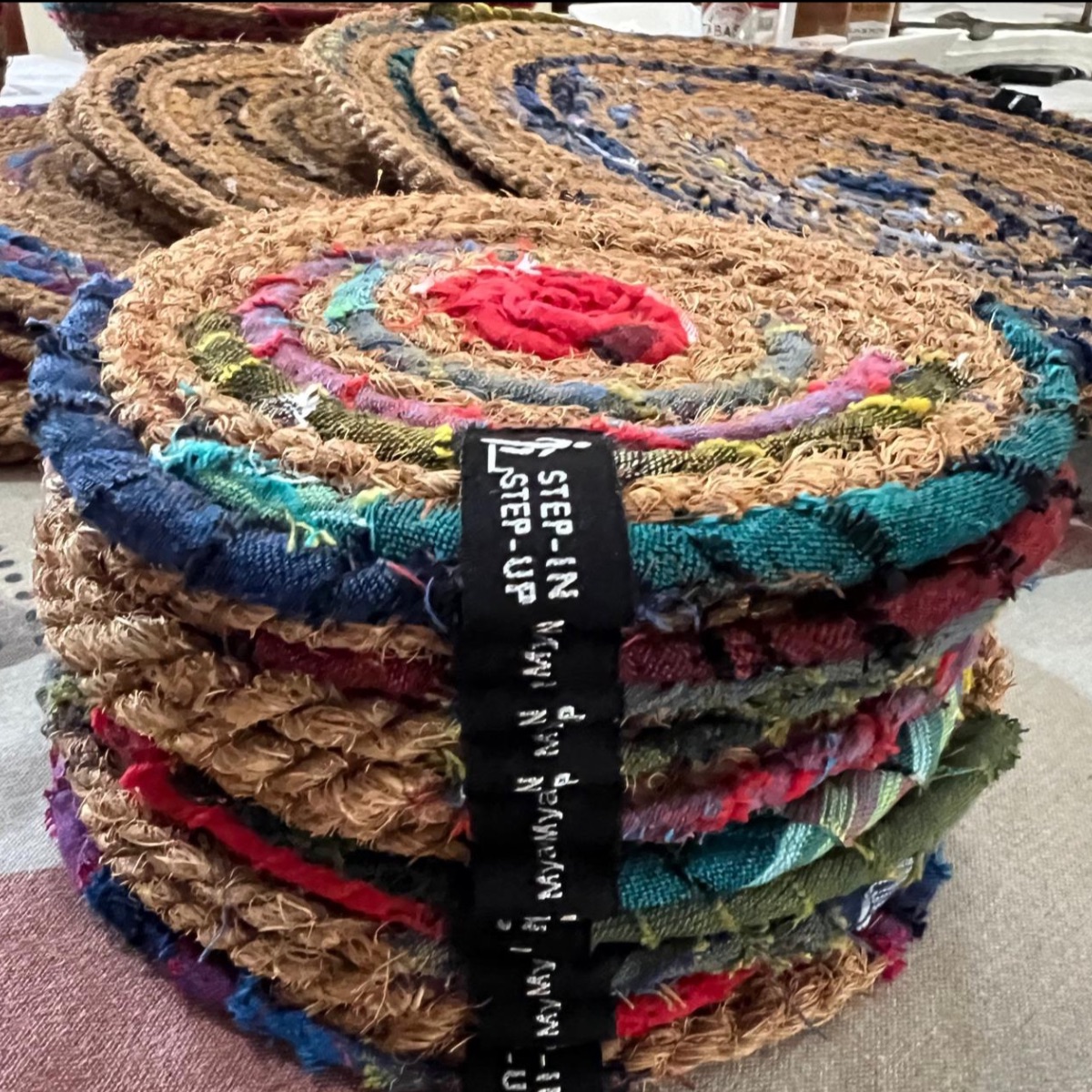 About Us
Established in 2016, Step-in Step-up (SISU) is a not-for-profit company based in Myanmar. We deliver tailored livelihood training courses (3-12 months) to local youths.
Keep connected with us!
Each month we will be updating you with all of our latest news, success stories and exciting new ventures. We hope you will join us on this journey as we continue to change the lives of our trainees.